Visit AeroWX ✈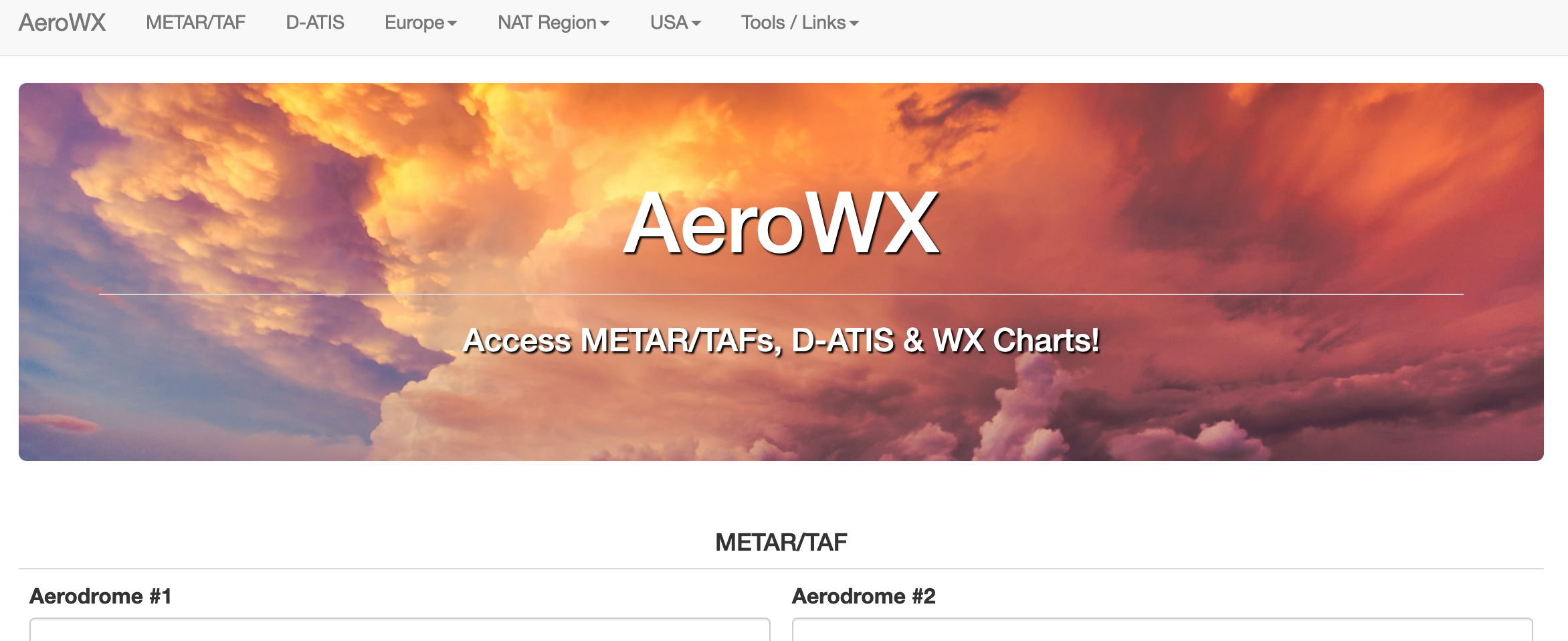 AeroWX is a Flask WepApp for amalgamating multiple weather sources for Pilots operating in Europe and USA.
Features currently include;
Live METAR & TAF.
D-ATIS reports from US Airports.
Weather charts from multiple sources.
Links to useful sites, including Nav Canada Live Aerodrome Information.
As AeroWX is simply a web application, your web browser pulls the data straight from the source; for example the Jeppesen charts come straight from the JetPlan website - AeroWX just tells your device where to find them.
The app is also optimised to serve any necessary files (for styling) locally, meaning one less connection required using the in-flight WiFi.
If you have tried AeroWX and have any questions or suggestions of data that should be included, get in touch!